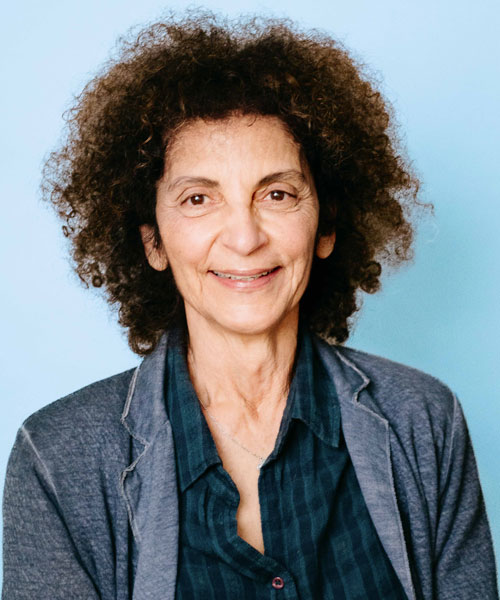 Languages Spoken: English, Farsi, and French
Zari was born in Iran and immigrated to the US in 1979 to pursue her studies at Pepperdine University, where she completed her B.A and M.A in clinical and community psychology from Pepperdine University (1984). She pursued her Ph.D at the California Graduate Institute (1991).
She holds a certificate in Psychoanalytic psychotherapy from the Wright Institute L.A; is a certified infant mental health specialist from the Early Childhood Foundation of Cedar Sinai Medical Center; holds a level II EMDR certificate, and is trained in neurofeedback.
She has been a supervisor for Valley Community Clinic, where she was also director of the drug diversion program in the 1990's, is the primary supervisor for Colors LGBTQ youth Program at the Antioch University Counseling Center since 2015 and joined the Open Paths Counseling Center as the Clinical Director in August 2016.
Dr. Hedayat has been a faculty at Antioch University since 1993, where she was the interim director of the trauma specialization program at Antioch University (2014-15) and is currently Affiliate Faculty for he Child Specialization Program.  She is also adjunct faculty for the trauma program at the Los Angeles Institute and Society for Psychoanalytic Studies (LAISPS). She has two publications in the international Journal for the Psychology of Religion and three book chapters in APA published textbooks. She also had the pleasure to serve on the 2005 APA presidential task on enhancing diversity.
Zari is invested in matters of diversity and social justice:
In 2005, she was invited by the APA to partake in their presidential task force on enhancing diversity and contributed to the publication of the final report, published by the APA's office of ethnic and minority affairs. From 2011 to 2015, she travelled to Haiti 4 times with a Pediatric surgical team of L.A Children's Hospital, as a translator (French). In 2011 and 2012, she was recognized by the EMDR Humanitarian Assistance Program for her contribution to help bring EMDR training to Palestinian clinicians in the Middle East.
Zari has been in private practice since 1986.

301 N. Prairie Avenue, Suite 510
Inglewood, CA 90301
Administration: (310) 258-9737
Fax: (310) 258-9650
©2021 Open Paths Counseling Center. All Rights Reserved.