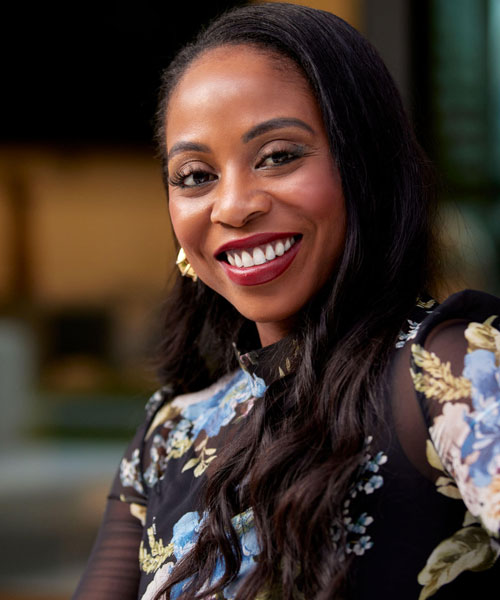 Patrice Le Goy, LMFT, MBA is in the PhD program at The Chicago School of Professional Psychology (TCSPP), pursuing a doctorate in the International Psychology Department with a focus on Trauma. She received her Masters in Marriage and Family Therapy from the University of Southern California (USC) and her Masters in Business Administration, International Business from California State University, Los Angeles (CSULA). She worked as a trauma-informed therapist at Open Paths Counseling Center from 2017-2021 where she saw individuals, couples, and led several groups including an Anger Management Prison Re-Entry Program with the Department of Mental Health and a group for Black pregnant women experiencing homelessness.
Prior to working in the mental health field, Patrice worked in entertainment for several years as an Executive Director of International Television Marketing at Sony Pictures Television (SPT) in Culver City, California. As part of this role, she was responsible for overseeing marketing teams around the world and developing international marketing campaigns for SPT's television and feature film products. Earlier in her career, Patrice was a Director of Marketing at Fox Reality Channel (a subsidiary of Fox Entertainment Group) and a Senior Marketing Manager at DIC Entertainment.

301 N. Prairie Avenue, Suite 510
Inglewood, CA 90301
Administration: (310) 258-9737
Fax: (310) 258-9650
©2021 Open Paths Counseling Center. All Rights Reserved.