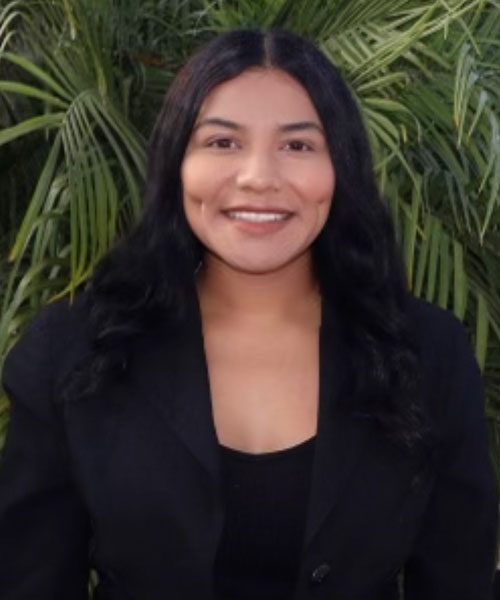 Lizette Gomez, Professional Clinical Counselor Trainee
Languages Spoken: English and Spanish
Hello and Welcome!
I am currently a trainee pursuing my Masters in Psychology, Licensed Professional Clinical Counselor route. I earned my two bachelor's degrees at Cal State University of Dominguez Hills, where I studied Criminal Justice and Psychology. I then began working with children as a behavioral technician.
As a Trainee and a current crises counselor for the suicide prevention hotline, I have a passion in helping others that are going through any crises, life events, trauma, and need support with their mental health. Working for the suicide prevention hotline has allowed me to support all aspects of life. I look forward to working with all types of individuals and being able to provide support based on the individual's needs. I believe working as a team to achieve the client's goals is beneficial in their healing journey.
I am open in using various therapeutic modalities to support my clients. However, I believe one's past and present is important in moving forward. I like to provide a safe place for my clients and be able to open- up at their own pace.
¡Hola y bienvenido!
Actualmente soy un aprendiz que sigue mi Maestría en Psicología, ruta de Consejera Clínico Profesional. Obtuve mis dos títulos de licenciatura en Cal State University of Dominguez Hills, donde estudié Justicia Criminal y Psicología. Luego comencé a trabajar con niños como un técnico de comportamiento.
Como aprendiz y actual consejera de crisis para la línea de prevención de suicidio, me apasiona ayudar a otras personas que están pasando por crisis, eventos de la vida, traumas y necesitan apoyo con su salud mental. Trabajar para la línea directa de prevención de suicidio me ha permitido apoyar todos los aspectos de la vida. Espero trabajar con todo tipo de personas y poder brindar apoyo según las necesidades de cada persona. Creo que trabajar en equipo para lograr los objetivos del cliente es beneficioso en su viaje de curación.
Estoy abierto a usar varias modalidades terapéuticas para apoyar a mis clientes. Sin embargo, creo que el pasado y el presente de uno son importantes para seguir adelante. Me gusta brindar un lugar seguro para mis clientes y poder abrirse a su propio ritmo.

301 N. Prairie Avenue, Suite 510
Inglewood, CA 90301
Administration: (310) 258-9737
Fax: (310) 258-9650
©2021 Open Paths Counseling Center. All Rights Reserved.