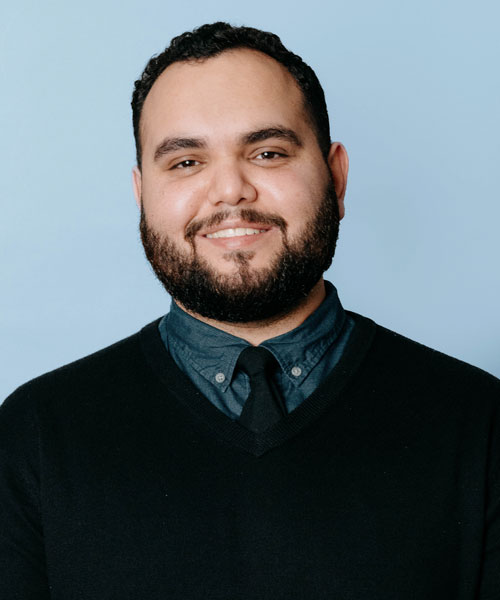 Johnathan Contreras, Business Administrator
Languages Spoken: English and Spanish
My name is Johnathan Contreras and I've been working at Open Paths since 2019.
Growing up in Los Angeles gave me the opportunity to learn about different cultures and connect with people who come from different backgrounds.These experiences help me appreciate and cherish all of the twists and turns we face in life. I've always enjoyed helping people and I get to do that everyday being at Open Paths. 
After high school, I attended Los Angeles Trade Tech to take general education classes while I figured out what I wanted to major in. After some time, I decided to pursue a degree to learn more about business management and eventually transferred to Cal-State LA to earn a Bachelor's degree in Business Administration. 
No matter where someone comes from or what they've been through, it's never too late to find purpose and meaning in your life. I'm humbled and thankful that I can be a part of Open Paths' mission to help our community by providing quality mental health services for people in need.

301 N. Prairie Avenue, Suite 510
Inglewood, CA 90301
Administration: (310) 258-9737
Fax: (310) 258-9650
©2021 Open Paths Counseling Center. All Rights Reserved.