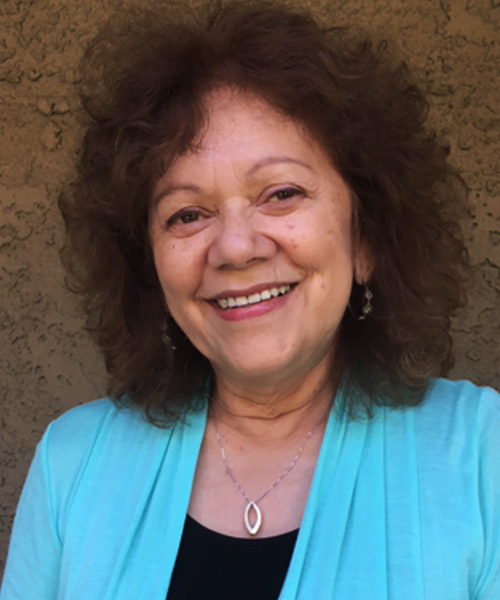 Gloria DeLaCruz-Quiroz, LCSW

Languages Spoken: English and Spanish
Gloria DeLaCruz-Quiroz, LCSW,  has been the director of the LACDC/Camino Nuevo Charter Academy Mental Health Program since its inception n 2005.  She is a licensed clinical social worker having received her Social Work degree from the University of  Michigan.
She dedicated her professional life to bring about change through mental health treatment and the development of  mental health programs.  While working in Boulder Colorado she was the recipient of a statewide award, The Golden Light Bulb Award for developing a Cultural Consultation Clinic deemed the most Innovative program of the year.
Her training in Trauma and Psychoanalytic Studies has deepened her interest, empathy and compassion for the "Mind" and the "Human Condition." It is the resiliency in people the engenders her to this work.  After many years of working in this field she knows it's how well you connect with the people you serve and how well you communicate an understanding of them that brings about hope and makes the difference.

301 N. Prairie Avenue, Suite 510
Inglewood, CA 90301
Administration: (310) 258-9737
Fax: (310) 258-9650
©2021 Open Paths Counseling Center. All Rights Reserved.