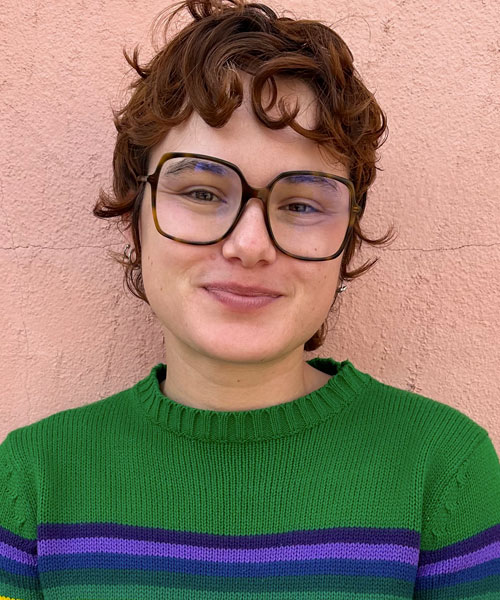 Fii Sperling: MFT Trainee
Languages Spoken: English
My name is Fii (they/them) and I am a clinical psychology graduate student at Antioch University. I specialize in Applied Community Psychology which broadens the psychological lens by recognizing that social environments affect the individual. It is a value-driven approach that focuses on social justice and allows the client to lead themselves towards their own empowerment. Prior to Antioch, I received a Bachelor of Psychology and Gender studies from Loyola Marymount University.
I have worked with children of all ages and abilities, striving to meet their educational needs, and have gained a wealth of knowledge on how to be an adaptable supporter. I have dedicated my scholarship to exploring the lives and well-being of transgender and gender non-conforming individuals. I am passionate about creating accessible and affirming mental health environments for LGBTQIA+ individuals. I am also drawn to working with children and adolescents, especially those who are neurodivergent and or identify as LGBTQIA+. I believe all therapy should be affirming and trauma-informed and it is my goal to create a space where people can feel seen, heard, and affirmed so they can meet themselves authentically and feel empowered to reach their optimal well-being.

301 N. Prairie Avenue, Suite 510
Inglewood, CA 90301
Administration: (310) 258-9737
Fax: (310) 258-9650
©2021 Open Paths Counseling Center. All Rights Reserved.