You Are Not Alone...
Whether you are struggling with depression, anxiety, anger, grief or loneliness, you don't have to go at it alone. Our diverse clinical team provide a safe and supportive environment for people from all backgrounds and identities.  We are here to help you through difficult times and to empower you through the process of therapy.
COUNSELING FOR ADULTS, COUPLES, FAMILIES AND CHILDREN
Open Paths offers therapeutic counseling in English and Spanish to members of the community who are unable to afford standard fees for mental health services. We assist clients struggling with variety of mental and emotional challenges, with positive psychological support and appropriate care. Some of the services include individual, marital, child and family therapy, group therapy and parenting education. 
Open Paths offers counseling utilizing a sliding scale fee structure to members of the community who are unable to afford standard fees for therapy.
PROFESSIONAL, AFFORDABLE THERAPY IN LOS ANGELES FOR OVER 35 YEARS. WE OFFER CULTURALLY SENSITIVE COUNSELING FOR INDIVIDUALS OF ALL AGES, BACKGROUNDS, AND IDENTITIES, AS WELL AS COUNSELING FOR COUPLES AND FAMILIES
Open Paths Therapy Groups:
blank
Expressive Play Group - A Therapeutic Group Incorporating Play Therapy for Adults
Using creativity and play – movement, vocalizing, writing, and sharing – to explore emotions and broaden self-expression. No experience is necessary. We support and cheer each other in the safe space we hold in the group. English only at this time.
Social Anxiety Support Group
For those who are uncomfortable or afraid in social settings. Learn tips and tools to gain confidence in a safe and supportive environment. Offered in English only at this time.
Grief Support Group
This group will provide adults with a compassionate and supportive space to grieve and process the loss of a loved one by combatting physical and emotional isolation and normalizing and validating the broad spectrum of feelings associated with grief, while also affirming each group member's unique process.
Court-Approved Parenting Classes
A 10-week, educational support group focusing on developing nonviolent parenting skills that foster honesty, responsibility and self-discipline within children while deepening the parent's connection to their child/children. Enrollment is ongoing and certificates of completion for these classes are accepted at Los Angeles County courts. Classes offered in English and Spanish.
Women's Empowerment Group
For women who have been abused by their intimate partners. Offered in English and Spanish.
Anger Management Classes
This class teaches tools to understand and manage your anger in appropriate ways. Duration of classes are flexible based on court orders or your needs.
Batterer Intervention Programs
Los Angeles County Probation Approved 52-week program for people who are abusive to their intimate partners. Through this process, clients are given the tools necessary to engage in healthy relationships and end the cycles of family violence.
Open Paths exists to serve members of our community who are unable afford therapy through private practices either due to lack of insurance or ability to pay private practice fees. Client fees are based on monthly take-home income and are determined using a sliding scale fee structure during the initial scheduling phone call with your therapist.
Our clinical team is comprised of highly-trained interns and trainees who work under the supervision of licensed, experienced clinical supervisors to provide the most professional, effective, and compassionate mental health care possible.
Open Paths' interns are carefully selected to be skilled in therapeutic modalities best suited to the unique needs of each unique individual.  Many interns and staff have specialized training that allows for a more comprehensive and effective counseling experience. Rather than treating each client like the next, we strive to understand the whole person in order to create the most favorable treatment plan. We look forward to your call.
Please call 310-258-9677 if you have any questions, or to schedule and intake appointment.
Another Way: Stopping Intimate Partner Violence and Abuse
Another way provides therapy to people whose lives have been affected by domestic violence. This program seeks to eliminate intimate partner abuse and violence by directly addressing its causes through group, individual and (when safe), couples and family counseling. Our approach is to work with clients, both those who are abusive and those who have been abused, to explore, understand, and process past traumas and teach healthy communication and relationship skills
For those who are or have been abusive, the process also includes fostering  personal accountability and taking responsibility your actions, as well as teaching tools for identifying, managing and de-escalating strong emotions. Finally, we provide clients with the necessary tools to understand and engage in healthy relationships and end the cycles of family violence.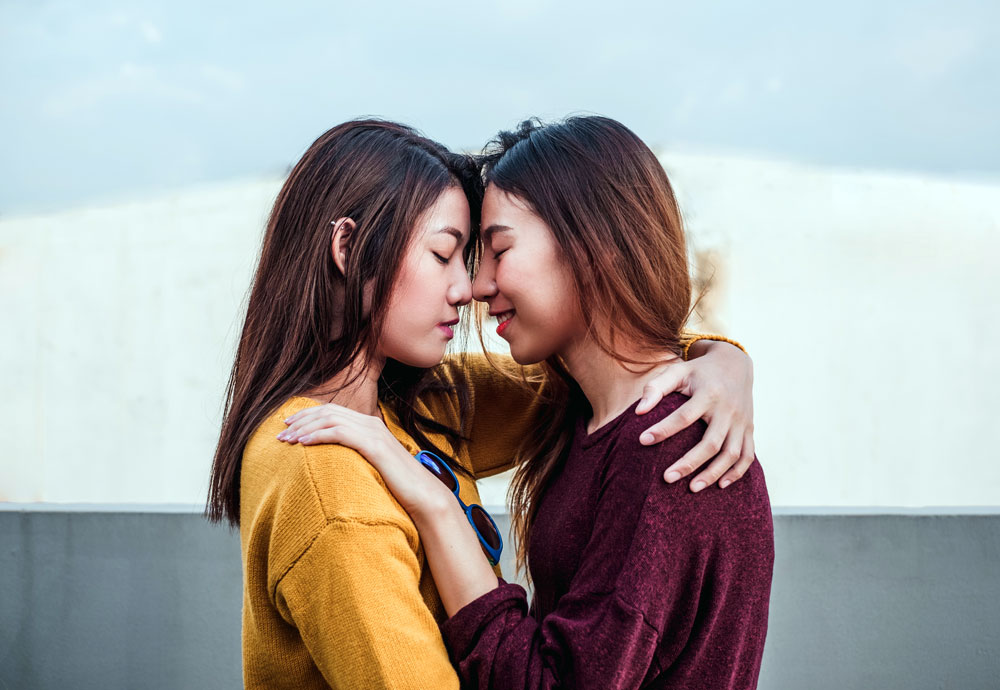 LGBTQIA THERAPY & SUPPORT
Growing up and living in Southern California as a lesbian, gay, bi-sexual, transgender, queer, questioning, intersex, or a-sexual person is easier now than it was in the past but it still presents specific and unique challenges – as well as opportunities! – compared to straight, gender-conforming life. Our LGBTQIA affirmative therapists provide a safe environment to talk about your personal and unique situation with someone who is knowledgeable, non-judgemental, and understanding. Open Paths Counseling Center is proud to be a provider of sensitive and professional LGBTQIA support for the gender non-conforming community.
Open Paths Counseling Center's Therapy Outreach Program (TOP) provides culturally sensitive, trauma-informed therapists to social service and educational organizations serving low-income, under-resourced communities in Los Angeles, on-site, at their locations.  Due to the Center's commitment to cultivating of a diverse clinical team, Open Paths has become a preferred provider of psychotherapy for nonprofits serving marginalized, under-resourced, communities on the Westside of Los Angeles.
TOP SCHOOL PROGRAMS
Serving LAUSD affiliated schools – Venice High School, Playa Del Rey Elementary and New Los Angeles Charter School
TOP YOUTH PROGRAMS
Serving CCEO Youthbuild in Lennox and Social Justice Learning Institute in Inglewood
TOP SOCIAL SERVICES PROGRAMS
Serving St. Margaret's Center in Lennox and Mar Vista Family Center