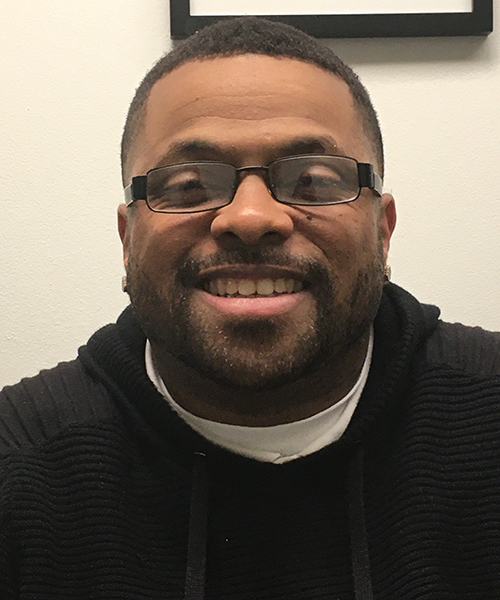 Michael DePillars, Associate Social Worker

Languages Spoken: English, Spanish, and French
Michael DePillars brings a wealth of experience to his profession. He has been directly involved with counseling and intervention as they relate to disability, mental health, probation, and diversion programs. Michael has provided individual and group therapy for at risk youth and their families. He is highly knowledgeable about, and maintains close connection to, economically disadvantaged communities in Los Angeles through his work with many agencies. He is deeply compassionate and inspirational due to his personal history and experience overcoming significant physical and economic burdens over the last twelve years of transformation from client to professional in the field of Social Work.

301 N. Prairie Avenue, Suite 510
Inglewood, CA 90301
Administration: (310) 258-9737
Fax: (310) 258-9650
©2021 Open Paths Counseling Center. All Rights Reserved.