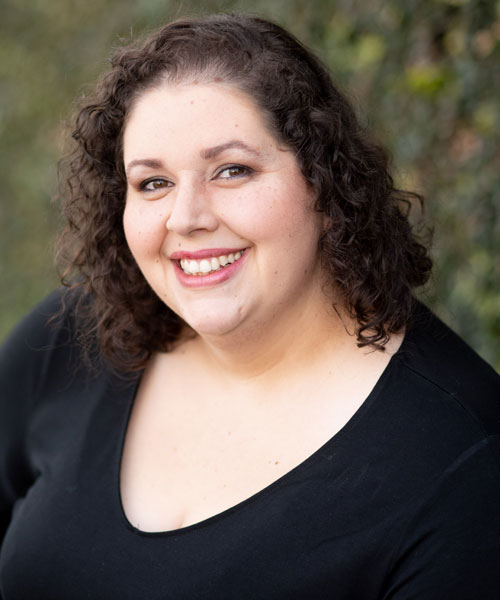 Karina Gonzalez, MFT Trainee
Languages Spoken: English and Spanish
Sometimes our feelings and circumstances are hard to understand. Seeking help to explore those feelings is a great first step towards beginning your healing journey. I want to help you through any life challenges, difficult emotions, issues, concerns, and struggles you are experiencing. My intention is to create a safe, non-judgmental, attentive, collaborative, and creative environment for your healing journey. Helping you develop tools and practices that help you gain understanding and compassion for yourself is my goal.
Hello there, my name is Karina Gonzalez. I am a Marriage and Family Therapist Trainee working towards completing my Master's degree in Clinical Psychology at Antioch University, specializing in Trauma. Working with people who have limited access to mental health care is my focus. Through my experience as a dance instructor, I have witnessed the healing powers of dance and expression as therapeutic tools. This has taught me that healing can take many forms and be found through many different avenues. I am looking forward to working with individuals and families affected by acculturative stress, immigration, and systemic issues including incarceration and poverty.
I look forward to meeting with you and helping you continue your journey of healing and recovery.
Algunas veces pasamos tiempos difíciles en nuestra vida que causan enfermedad mental y tenemos dificultades entendiendo nuestras emociones. Buscando ayuda es el primer paso hacia un mejor bienestar.
Hola, mi nombre es Karina González. Soy un aprendiz de terapeuta matrimonial y familiar que completa su maestría en psicología clínica en la Universidad de Antioch con énfasis en trauma. Mi objetivo es crear un entorno acogedor, de apoyo y sin prejuicios que permitan a uno sentir seguridad, apoyo, incluso a los miembros más vulnerables de la comunidad. Tengo experiencia previa trabajando como maestra de bailes sociales dónde he sido testigo a los beneficios de expression y baile como recursos terapéuticos.
Seria un placer conocerte y ayudarte avanzar hacia una vida de resiliencia y bienestar

301 N. Prairie Avenue, Suite 510
Inglewood, CA 90301
Administration: (310) 258-9737
Fax: (310) 258-9650
©2021 Open Paths Counseling Center. All Rights Reserved.